If you don't have your own dinghy, windsurfer or SUP, never fear — we have a selection of junior and adult equipment for hire to club members at very reasonable prices.  All prices listed include the cost of berthing and insurance.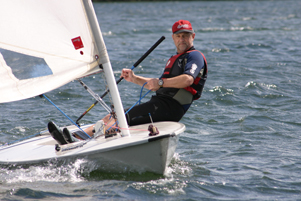 Littleton has five Lasers for hire to members, with radial rigs, ideal for helms weighing 55-70kg (8½-11st). We also have a training sail for strong winds and/or the very light helm. The cost of hire is £75 for 3 months. If boats are available, daily hire at £10 may be possible by special arrangement.
For more information or to make a booking contact Mark Fowler, 07756 026757.
Laser Pico, Topper and RS Feva Hire
Littleton Juniors have a fleet of Picos and Toppers for hire at only £75, and RS Feva at only £100 for a 3 month period (excluding scheduled use by the LSC Juniors group). This makes hire affordable to nearly everybody – club racing doesn't have to be expensive!
The Laser Pico is a beginners to improvers boat with a high boom and self draining cockpit. Built out of thermo plastic, buoyancy is built in and it has immense stiffness and exceptional impact strength. The LSC training sail is stowed wrapped around the mast and has a click on kicker. The rudder and dagger board are easy to lift. Sail area can be reduced by reefing.
The RS Feva is an improvers training boat for two light weight sailors – with main and jib sails. It can be fitted with an asymmetric spinnaker, in which configuration it becomes an excellent boat for Juniors performance sailing techniques. Minimum sailing ability equivalent to RYA Stage 2 is required for use of Fevas, and prior coaching in spinnaker sailing.
Special discounted 3 month rates, and daily rates are available for members of the Littleton Juniors group, for Optimists (£5), Topper (£10), Pico (£10) and RS Feva (£10). Hirers must ensure they know how to rig and correctly de-rig and pack away boats before hire.
For details of the scheme, and arrange hire please contact Alan Povey, (07824 375122).
Laser Pico website | Topper website | RS Feva Class Association website
We have five RS Visions for hire to club members. The Vision is a two-person boat similar to the Laser 2000. It is a great introduction to asymmetric sailing for sailors of all levels, and is ideal for competitive racing or cruising with enough room for the whole family!
The hiring fee is £200 for a 4 month period. Alternatively you can buy five or ten separate days for £100 and £150 respectively. The days can be taken whenever you want within a year of purchase (subject to the boats not being needed for training). The fees include insurance and berthing.
The bookings diary for the Visions is available here.
Please contact David Brassington, 01932 344103 for more details.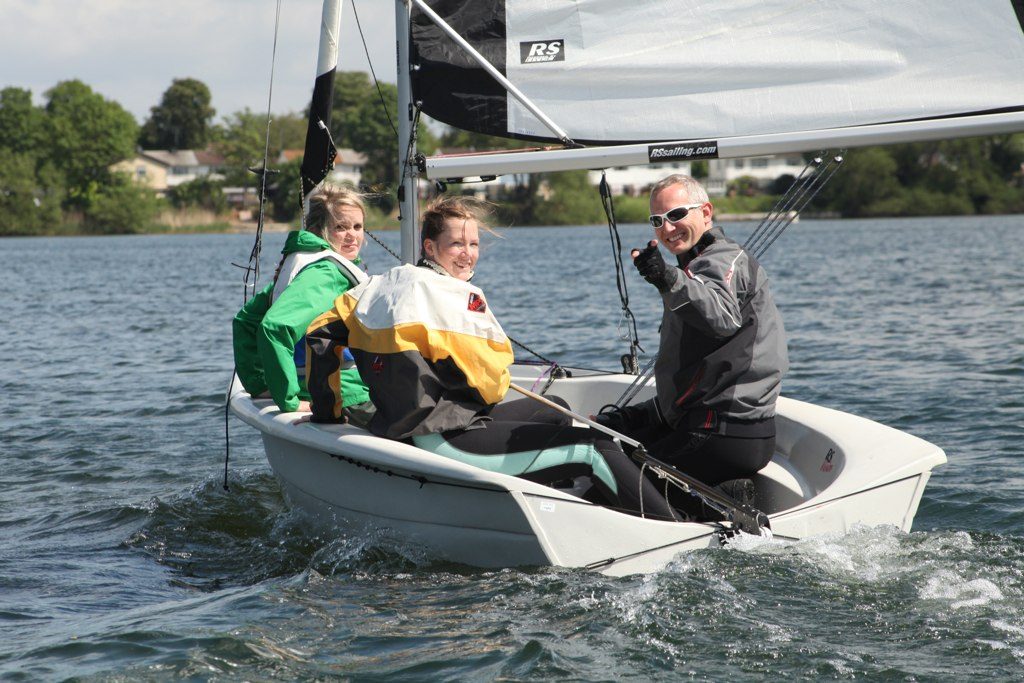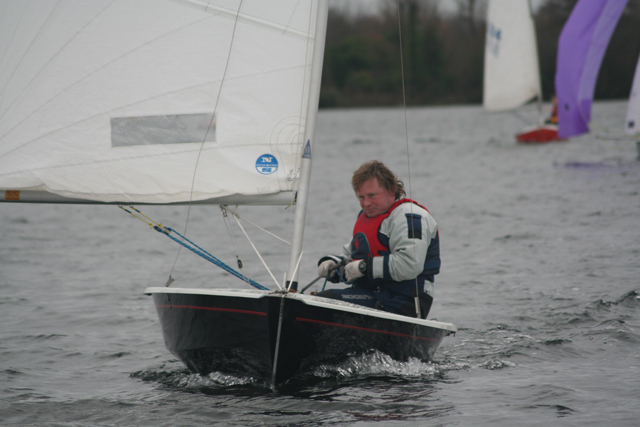 The club has one competitive GRP/FRP solo for hire to club members. This is an ideal boat to progress your racing experience. Hire sessions are generally in blocks of 3 months, though shorter periods can be arranged if required. Cost is £75 a boat with a refundable deposit of £100. More information about the Littleton Solo fleet.
For further hire details please contact Paul Hurn.
Littleton has a Comet for hire to members. Smaller and less powerful than a Laser, it is ideal for less experienced sailors and those who find a Laser a bit of a handful. It is easy to handle on the water and being light it is easy to launch and recover.
It is insured for club racing as well as for cruising. The fee is £10 per day (£5 for half a day), £50 for 3 months. Other periods can be arranged. Hirers must hold a RYA Level 2 certificate or be of a similar standard and must have a boat briefing (about 30 minutes), otherwise the hire arrangements are quite informal.
For more information or to make a booking contact Julian Holden.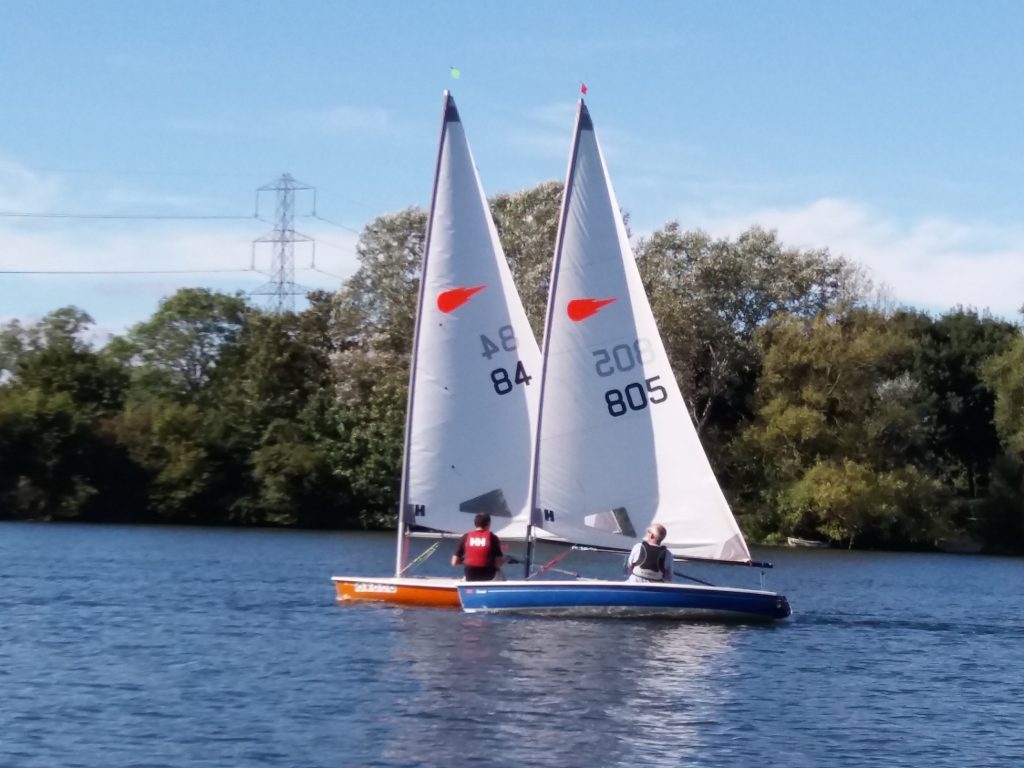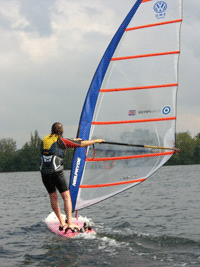 We hire out Fanatic sailboards, with a selection of different rigs and sails to cope with any wind strength, to club members on a daily basis. This costs £5 per hour and can be arranged through Ken Thorn.
Littleton has a stand up paddleboard for hire to club members.
The fee is £10 per day (£5 for half a day), or other periods by arrangement.
Costs cover insurance and use of paddle and ankle leash.
A copy of the SUP Hire Agreement is on the Members' Area of the website.
SUP hire managers are:
Ken Thorn, 01784 459898
Ian Sandell, 07979 530413 or 01372 725944