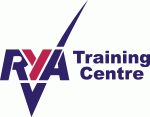 Course Dates
Dates of courses will be published on the training calendar as they become available.
2022 dates
Youth Stage 1: Sundays 22 & 29 May
Youth Stage 2: Sundays 3 & 10 July
Youth Stage 2: Saturdays 8 & 15 Oct
0930 -1700, cost is £80. Youth Stage 2 requires Level 1 skills, or at least 6 weeks Juniors Sailing Group
How to enrol
Please complete the application form.
For more information on course content and progression pathways, please see the RYA Dinghy Youth Course Guide: View PDF guide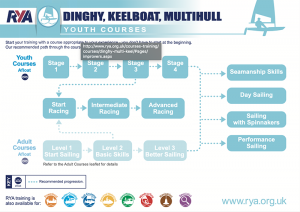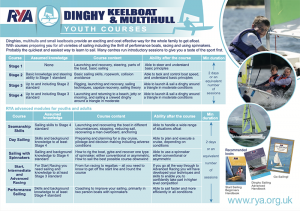 Youth Beginner & Intermediate Courses (8 – 16 yrs)
Sailing with the Juniors' Sailing Group will develop basic skills sufficient for entry to Youth Stage 2.  Young sailors who have sailed elsewhere or with parents may also apply. 
RYA Youth Stage 1 – total novice sailing skills
RYA Youth Stage 2 – beginner sailing skills
RYA Youth Stage 3 – intermediate sailing skills
RYA Youth Stage 4 – further intermediate skills in a crewed dinghy
Follow on RYA Advanced Modules for Youth: 
Start to Race
Sailing with Spinnakers
Seamanship Skills – advanced boat handling, control and knowledge.
Each course is run over two days, where we maximise the time spent on the water. However students may require additional reading or individual practice to achieve the stage standard. All our courses are supervised by an RYA Senior Instructor, and led by RYA Qualified Instructors, and a fee applies. See the column on the left or the training calendar for upcoming RYA Youth Training events and details.
Or for further information please contact our Training Principal, Andrew Selves: