Parent supervised, Saturday afternoons from 12:30 Apr to Oct
We aim to introduce youngsters with their parent or guardian to sailing, enhance their skills and have fun as they progress through the junior fleet of boats from Optimists, Toppers and Picos to high-performance RS Fevas. We typically have about 60 children signed up with a dedicated parent/guardian, and 30 or 40 attend each Saturday in the sailing season grouped by age and ability.
There is no formal RYA tuition with this parent supervised sailing activity. The club offers RYA training courses for youth and adults which are advertised in the Learn to Sail pages.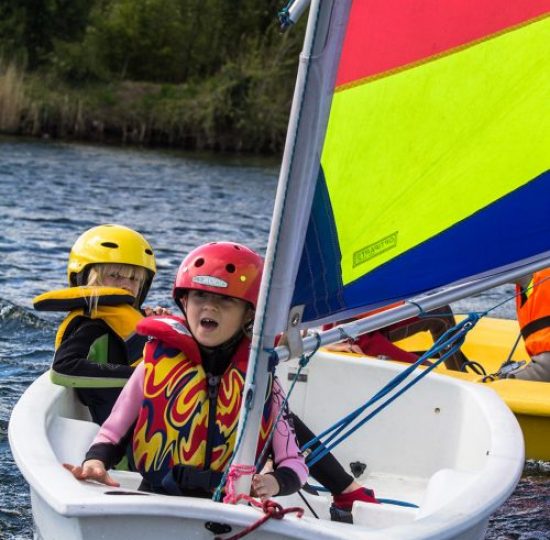 Children under 8 or of slight build, learn in very stable Optimist dinghies as part of the Ducklings group, earning grade stickers for their log books (available to purchase) as they learn each skill through the International Optimist Class Association grades.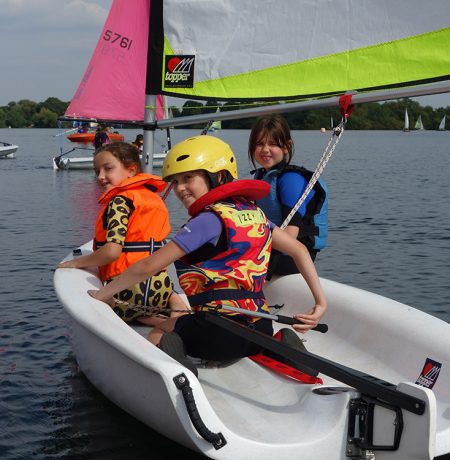 Novices, improvers and cadets
Over 8s move up to the novices, improvers and cadets groups to continue building core sailing skills and are encouraged to progress through the RYA stages by attending formal training courses for young sailors run at Littleton by accredited RYA senior instructors (no parent supervision required).
Phabsail
In conjunction with Littleton Phab, we have Sailability facilities and adapted dinghies so young sailors with physical challenges or other special needs can also participate in juniors' sailing. Again, parent supervision is essential.
Parent & guardian support
The support and involvement of parents and guardians is crucial to the success of the Juniors' Sailing Group and they get involved in assisting, coaching and supervising as well as helping run social events. It's great fun, and a chance for parents to learn more about sailing themselves. Help rigging, supervising and packing up is always needed. 
How to join in
There is a shared fleet hire fee of £75 to cover boat maintenance for the Apr to October season (reduction for additional siblings).
If you are already a Littleton member, you can join the group by requesting membership of Littleton_SC on Team App (available on the App Store or Google Play), and add full child details including medical, GP contact and a photo.
Non-members can find out more about Littleton membership on our Joining pages, or use the form below to contact Luca Colombi, Juniors' Sailing Group Leader.
Luca Colombi Juniors' Sailing Group Leader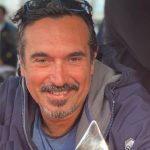 Judith Yazid
Juniors' Sailing Group Coordinator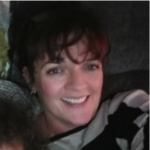 Roberta Evans
Juniors' Sailing Group Administrator