Littleton is an active sailing club, with a friendly atmosphere. Situated on an attractive lake, near Shepperton, we focus mostly on racing dinghies, although dinghy cruising and windsurfing are also popular, and stand up paddleboarding is also permitted. We are an RYA approved training centre, running beginner and improver courses for our members, whilst our junior members learn in a relaxed and fun environment.
This year we are celebrating 60 years, and are particularly proud to have been awarded Sports Club of the Year, in the 2018 Spelthorne Sports Awards.
Great value Winter Membership for just £68 (October to March). Racing and cruising every weekend. Boat berthing included!
Read more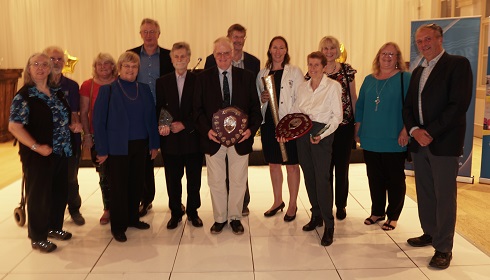 Littleton Sailing Club has been awarded the title of Spelthorne Sports Club of the Year! This annual award was presented to the Club by Spelthorne Council at the 2018 Sports Awards in recognition for outstanding activities in sports.
Read more